BNC Adapter für PMG02A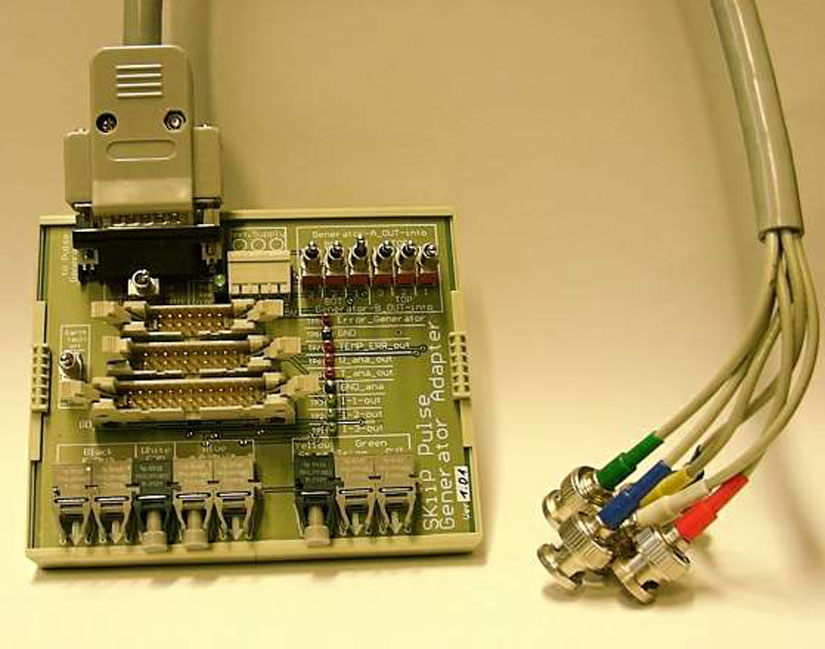 BNC Puls Generator Adapter, optisch &SKiiP® (#4105790) BNC-optical interface 5MBaud
Scope of delivery:
BNC pulse generator adapter, optical & SKiiP ® (# 4.10579 million) BNC optical interface 5MBaud
The BNC adapter converts the BNC connectors from the PMG 02A into fiber optic 5MBaud and various Semikron SKiiP ® interfaces.
A switch matrix applies the two output channels A and B to command six-pack topologies.
Error signals from a power stack are passed onto the error input of the generator PMG02A. The supply of drivers and power stacks is provided up to 15W from the PMG02A and saves a further supply power supply box in the test bench area.
Quote request: angebot[at]ib-billmann[dot]de
For more information you can download here are available: