Services
We support our customers with decades of experience, additionally based on the background of the latest R&D results. We are active in all areas of power electronics - worldwide. Our team offers a broad range of know-how and can provide appropriate support even in great challenges.
Failure Analysis
We are in possession of an extensive knowledge base and a broad, self-acquired wealth of experience. Dealing with challenges from all areas of electrical engineering enables us to analyze even complex fault linkages.
As third party we always start from a neutral point of view. Our aim is identification of physical-technical root causes. We always try to eliminate the root cause, not only to suppress it´s impact.
Our strategy is confirmed by the long-term satisfaction of our customers in the field of wind, solar energy and energy transportation, as well as by our results scoping inverter failures.
We deal with overall system failures, from defects at assembly level, over passive component failures, down to the chip level of semiconductors. Our expertise covers thermal management, assembly, component handling, interconnection technology, circuit design, and system analysis.
For complex analyzes that exceed the possibilities of our equipment, we can rely on several highly equipped partners.

Failure analysis of active and passive components

Weak production quality at PCB and system level
Design Support
We also provide support for issues that arise during your ongoing development. Here we assist with reliable solutions in reasonable time.
As we are up to date in the latest technologies, we can propose modern alternatives to prevent redesigns from continuing outdated topologies. We clearly highlight all considerations of cost and risk compared to later benefit, when we propose such new strategies.
On request, we also take over parts of your ongoing development, to relax your time schedule. An often underestimated effort is the functional interconnection of different components providing different interfaces. Here we support with appropriate adaptations in very short time.
Design Reviews
Many of our customers choose our team for classic design reviews. Our neutral view as outside 3rd party reduces your risk of design- & production weakness, as well as long term failures in the field. Our ongoing work in failure analysis permanently increases the knowledge base that we can provide for our customers.
We support you in terms of fundamental circuit design, thermal considerations and up to right choice of production processes and methods. We share our knowledge concerning appropriate encapsulation or packaging of electronics.
One possible approach to engage us for design reviews is - after signing an NDA - to receive your documents for preparation of our question list. After the review is finished you will receive an additional summary report. Accounting will be done on a negotiated fixed price base.
Training
The power electronics world is determined by physical laws. Unfortunately we find that in practice many misinterpretations show up, often in comparable patterns.
Since we are convinced that there will be enough work for all of us in the future, our intention is to pass on knowledge. We try to get our ideas across to people, in order to reduce the number of iterations needed for a proper design.
Since our founding, we provide training courses on selected areas of power electronics. We are involved in tutorials and other events. We recommend searching the websites of www.iisb.fraunhofer.de and www.ecpe.org for applicable offers.
Our areas of expertise include IGBT driver circuits, thermal management, test & measurement and power electronics circuit design. We will be pleased to name other specialists for all aspects of power electronics.
On request we share our knowledge by personal training and we arrange several-day courses at the customer´s site. Please contact us for dates and topics.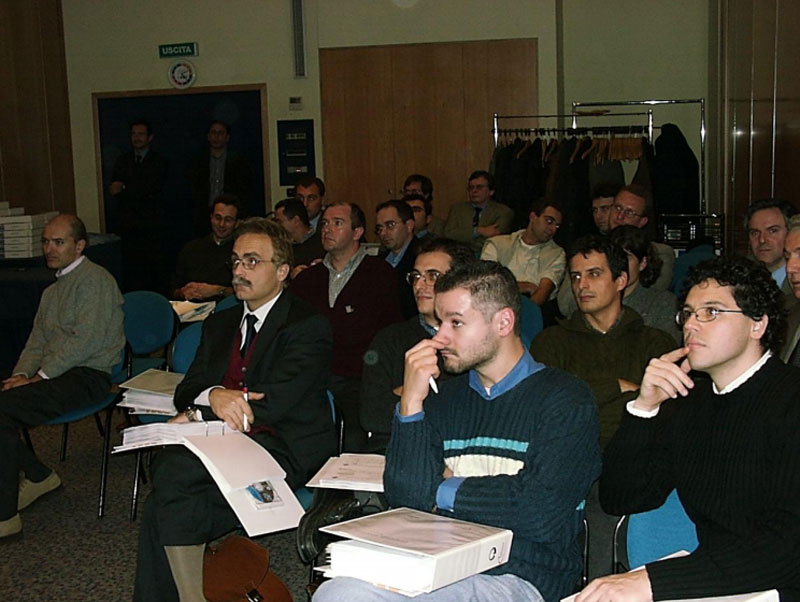 Tutorials at customer site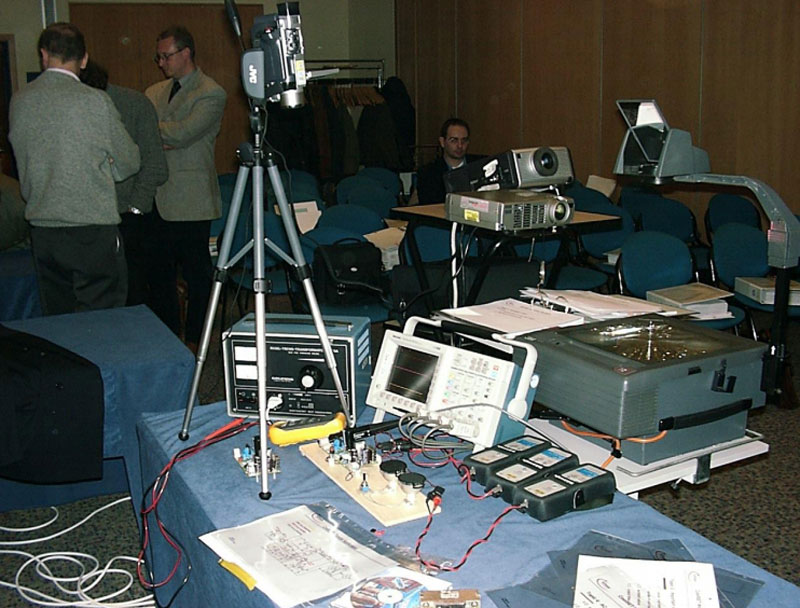 Hands-on training