Optical Interlock Adapter
The optical interlock adapter is an optically transparent 3x3-channel repeater. It combines three error feedback channels and sends out optical as well as electrical 5V trigger signals. Three LEDs with memory will indicate, in which phase the error was detected.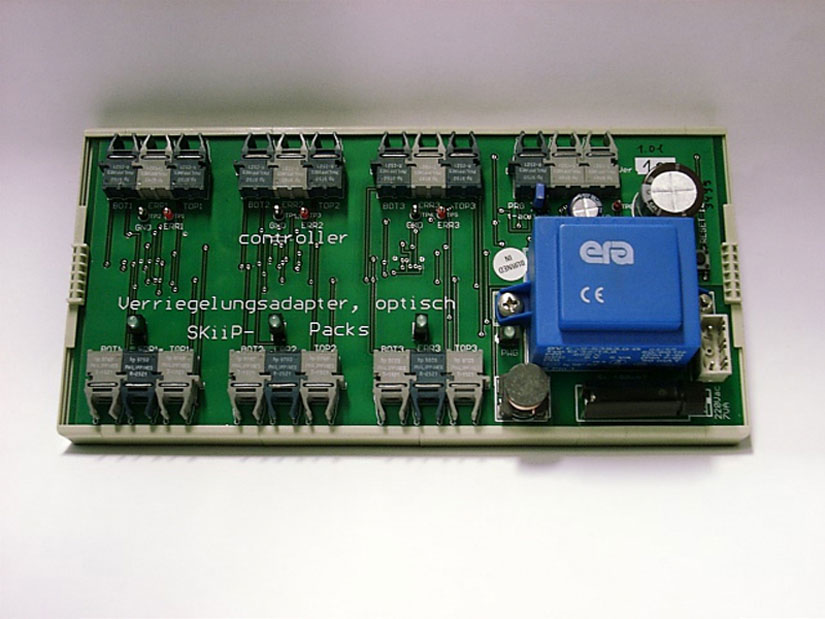 Optical Interlock Adapter, 5MBaud
Via jumper, a hardware interlock and recessive dead time of 3.3 microseconds can be activated for all half bridges.
If there are more than three error messages e.g. in 4-Q systems, interlock adapters can be cascaded by connecting the optical error trigger output to the optical error input of the next adapter.
Scope of delivery:
Optical locking adapter
Type: # 4105780
3-phase optical interface with error latch trigger and scope
Quote request: angebot[at]ib-billmann[dot]de
For more information please download: