Design Development
Our technical background enables us to create designs for various target quantities. We provide services from a single unit to scheduled high volume production.
We offer developments with all responsibility on our side, but we also assist in taking over parts of your ongoing development.
We have competence in power electronic systems ranging from 1 amp to 1,000,000 Amps and in applications from 12V to several ten kilovolts.

Small batches
Single Units & Small Batches
We serve niche markets that are not attractive for bigger companies, although they might have adequate competence. Our project teams have all the required skills to process quality control on small batches without high initial investment.
We network with third party companies that are well established in the fields of special purpose machinery and standard production facilities. We do all power electronic detail work in our company to ensure highest performance for all our designs.
Launching a production after qualification of prototypes, our customers can rely on the same contact persons, without the need to communicate all details to temporarily parties. If desired, we accompany volume production and are open to our customer´s choice of an assembler.
From Prototype to Volume Production
We develop your product based on technologies that are optimized for your planned batch volume. We have experience in PCB volumes to 250,000 units per year and up. We deliver design plus documentation and guide production ramp up.
To eliminate a possible project delay between prototypes and first production samples we can assist in supplying small batches processed by our development team. For our customers we ensure a smooth changeover towards availability of volume production parts.
Initializing assembly, test and quality management we are willing to work hand in hand with your supplier. We push forward transfer of know-how for volume production to third parties, because we are aware of our capacity limits.
After production launch we provide assistance in analysis of field rejects and optimization tasks that show up in any volume production.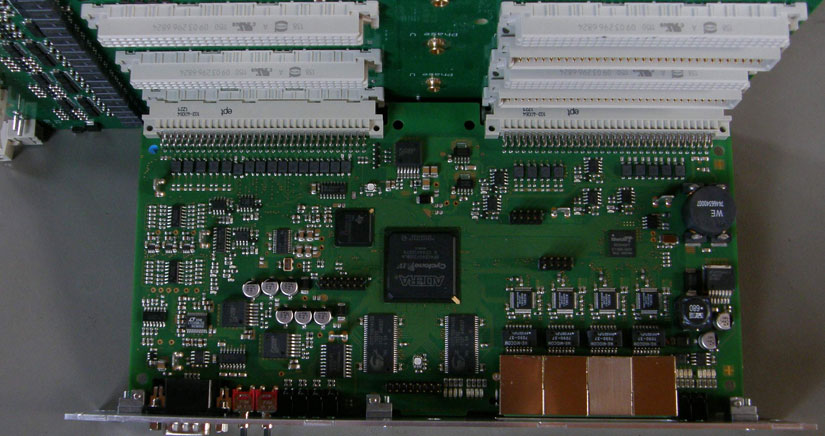 Small batches