Customized Measuring Systems
Measuring systems for power electronics often require special concepts that are not covered by standard providers. For many years we have been projecting and supplying systems into this special field of application.
Our test equipment does not only deal with high voltage or high currents; we are specialized in high power testing up into the megawatt region. We install devices that are developed in our company for noise immune signal processing and data acquisition that guarantee highest repeatability.
Voltages of 30kV and above as well as currents in the mega amperes are handled safely in our test benches.
We network with third party companies that are well established in the fields of special purpose machinery and standard test equipment. We do all power electronic detail work inside our company to ensure highest performance for all our applications.
Depending on hazard potential and field of application different severity levels must be applied to the risk analysis of every new system. We provide a continuous supply chain – including our CE safety and EMI experts- for maximum safety at reasonable cost frame.
Laboratory Equipment
New developments of products that are intended to be used in laboratory environment, only often have a tight budgetary limit. Long delivery times and high costs of single purpose-build items must be considered. We are well stocked with special power electronic components and usually can ease time & budgetary questions – especially during evaluation phase.
Flexible data acquisition and modular subsystems to provide space for later add-on functions are considered without explicit customer demand.

Test bench for inductor large signal characteristics
Production
Top priority for in-line production test systems are highest availability, fast test cycle times and fully automated data management systems. We develop test systems that face a background of more than 250,000 units per year to be tested. We provide dimensioning, design and space optimization in tight cooperation with our customers. Certification of conformity is ensured by our involvement of CE - specialists.

Routine test bench for big thyristors & ready to ship and during assembly
Components
You need an additional functionality as retrofit for an existing test system? We design autonomous subsystems that will fit into your available mounting space.
We cover the range from a simple mezzanine printed circuit board, over sub rack systems to cabinets in which we include your existing test system.
We also deliver stand-alone test products that are distributed under the label of our customers.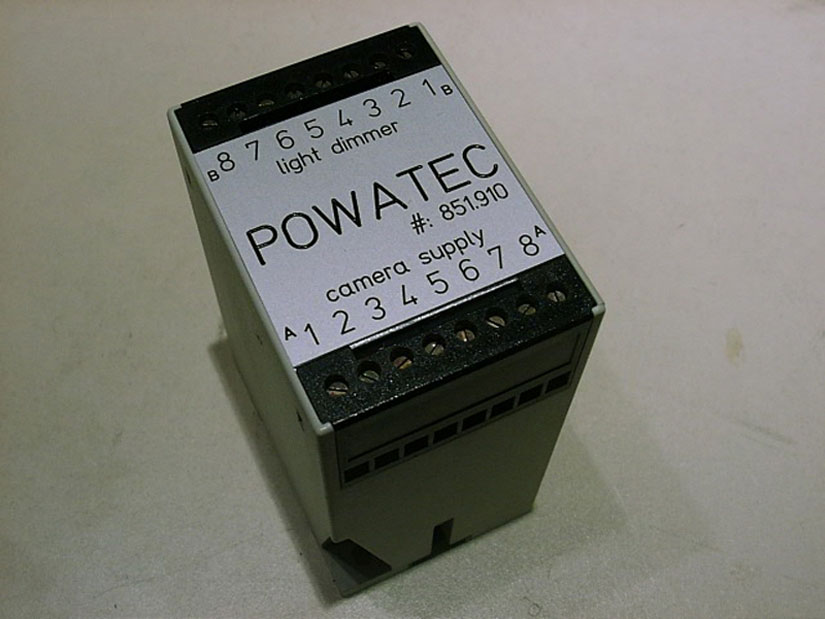 Retrofit kit for a monitoring camera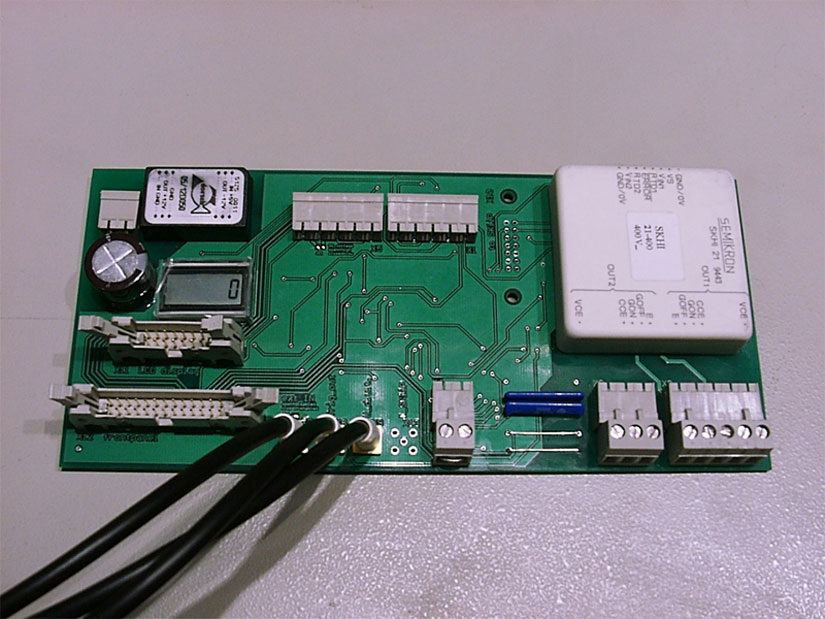 Control card with analog signal handling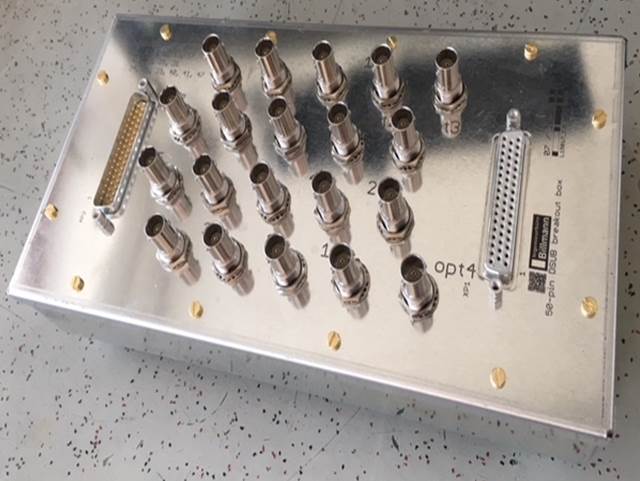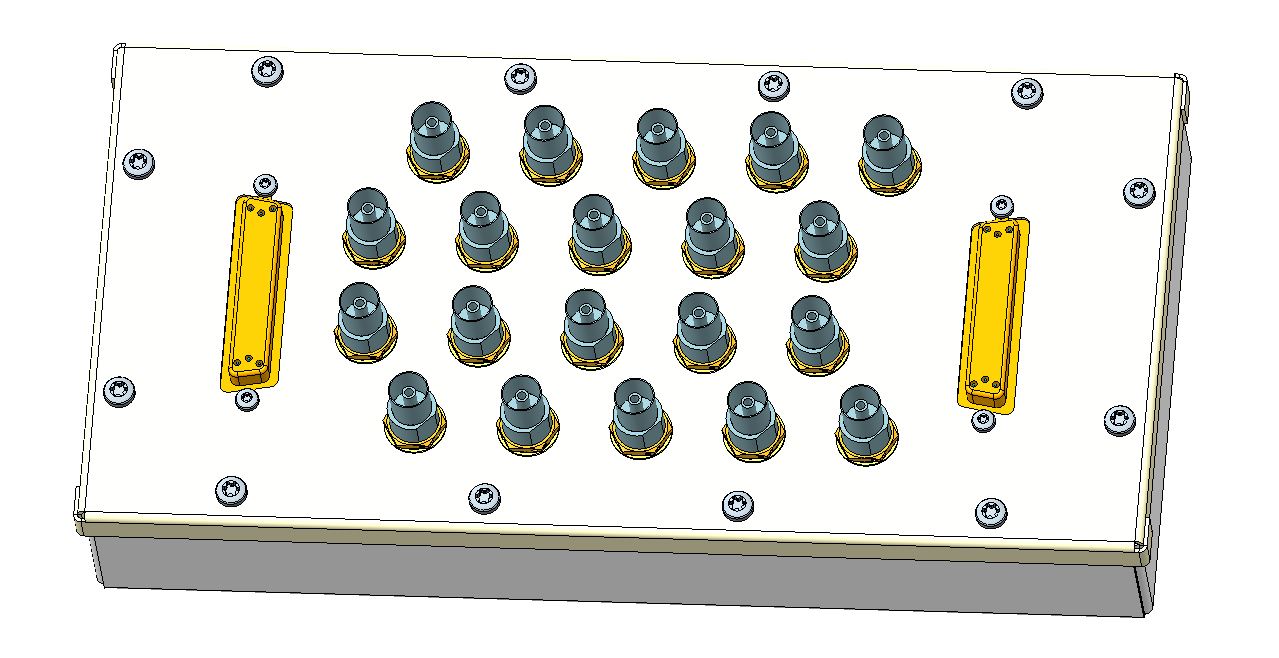 EMI-shielded breakout box for multi-pin D-SUB cable