Optical half-bridge adapter
The optical half-bridge adapter is a 2x2-channel interlock adapter with adjustable error latch and dead time options. It offers a range of timings that can be selected by the customer. It converts different error indication strategies from IGBT drivers.
The adapter is designed for easy implementation of single-channel drivers in control systems that expect interlock and error handling of modern half-bridge drivers. This adapter combines two single channel drivers into one half-bridge driver with hardware error, interlock and dead time management.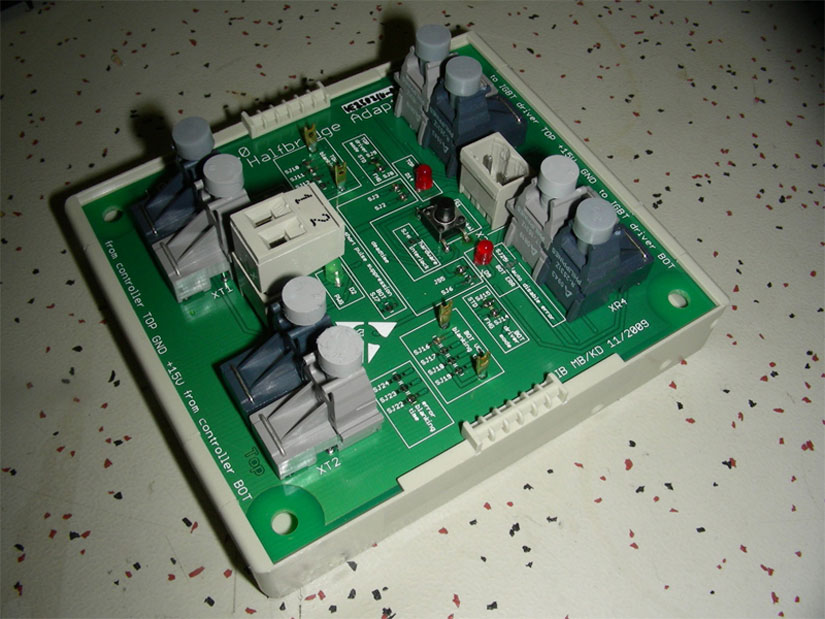 Optical half-bridge adapter, 5MBaud
Supplied from 15V, daisy chaining of driver supply is provided. Optional mounting on DIN rail or mounting holes M4.
Scope of delivery:
Optical adapter included half-bridge
Type: # L09011
Quote request: angebot[at]ib-billmann[dot]de
For more information you can download here are available: